Every company that aims to please its customers and employees needs a help desk.  This way, when there are problems, these are immediately addressed so that normal work routines could continue.
What is a help desk, anyway?
A help desk gives your employees and clients valuable IT help.  The help desk receives emails and phone calls from your users and tries to address the technical issues brought to their attention.  And by technical issues, we mean everything from troubleshooting problems with the user's PC, a problem with your store's ticketing system, or help with the company's ERP system.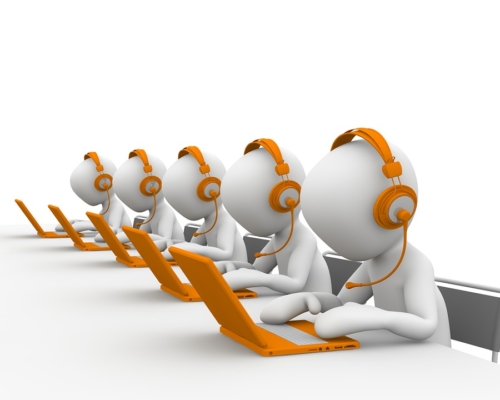 Why should you Work with Support.BG for your Help Desk and End User Support needs?  Simply because we allow you to take advantage of these benefits that could really help your business!
1. 24/7 assistance for your customers.
Many businesses follow a 9-to-5 schedule and there are several holidays when there might not be employees around to answer technical questions from your customers.  Support.BG can provide round-the-clock assistance for your customers and even employees when they need it!  No more customer inquiries going to voicemail or left unanswered just because it is after office hours or it's the weekend!  This is the first step to providing the best customer service you can offer!
Moreover, you probably think that you can offload help desk tasks to your IT.  Usually, however, they might not have the time to help out because they are more focused on more important IT projects.
2. Lower cost.
The alternative to working with Support.BG is to have an in-house team to man your help desk.  While that might be a good idea, it is quite expensive.  Businesses operate on the premise that operations would not encounter problems, but when issues do arise, it is imperative to have somebody to help.  Having an in-house team would probably cost you more because you are paying for them full time with perks and benefits.  With Support.BG you only pay for the time that we are actually working!
3. Get the experts.
You should understand that a help desk deals with all kinds of technical issues that your customers and employees may encounter.  Our expert team has the proficiency and skills to meet just about any technical tasks that come our way.  Plus we draw upon years of experience working with different companies from a wide range of industries, devices, platforms and operating systems.  What do all of these mean?  Support.BG can answer and solve technical problems authoritatively.
4. Easier and painless management.
Help desks can help you make the most out of every task.  An outsourced help desk and end user support team should do all the work for you, including hiring people when you need it so your human resources department will not be overburdened.   The team could also help you evaluate different IT services, giving you the best of the best to decide from.
5. Higher profits.
With better customer service, less costs and higher efficiencies, it is not difficult to see how getting an outsourced help desk and end user support team could improve your bottomline.  Enjoy the cost savings while giving your employees and customers the best service and expert advice.
Support.BG can help you get all of these benefits.  Call us today.